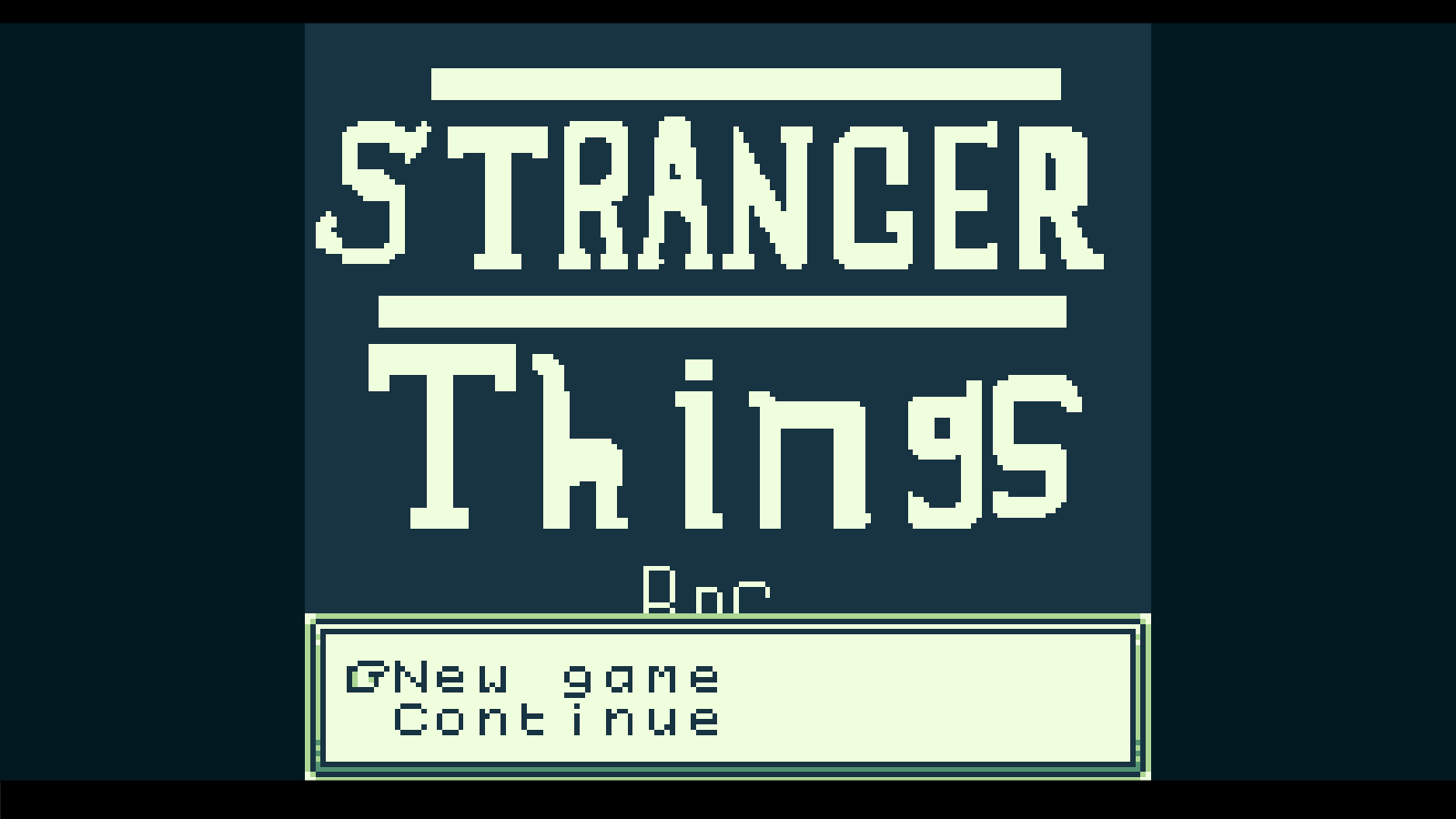 Stranger Things RPG
A downloadable Stranger_Things
A Game boy rom that is lovingly made about Stranger thing's first 3 seasons.
Mike and his pals WANTED a peaceful year of school until Will gets abducted by the Demogorgon, A Strange girl with a shaved head just mysteriously comes into Mike, Dustin and Lucas' life and a lot of other crazy stuff is going on!

A Game boy emulator is required to play this.
This game DOES have some strong language.
More updates will occur frequently.